Crucial Aspects to Consider Before having an Automated Material Handling System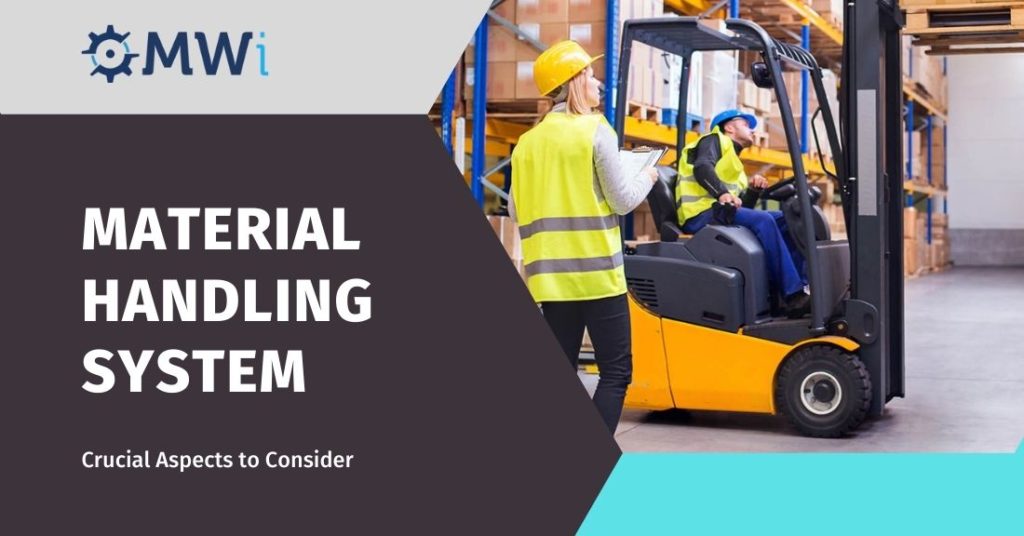 An automated material handling system (AMHS) has become a necessity for today's businesses. Gone are those days when material handling processes used to be manual and troublesome. With the latest technology, you should give a try to AMHS to streamline your manufacturing procedures and better ROI.
Getting your hands on this novel technology requires precision and accuracy. There are some key aspects that you need to take into account before having an AHMS. Want to know about those aspects? Stay on this article till the end.
1. Vendor Selection
Vendor selection is not an easy process. You have to be extra cautious by putting your trust in vendors. You have to analyze their business offerings by taking into account the cost and features of the system. You must ask some questions to the vendors about customer support and additional features.
What would be the price of the software? Will they be providing training to employees? While looking into so many aspects, you have to figure out the software will meet your business needs. It has all those features which you need to operate your business. Only then, you would come to terms with the vendor.
2. Evaluate Supply Chain Processes
In collaboration with the selected vendor, you and your company's top management should evaluate the current supply chain operations. Why is it so necessary? The analysis of existing supply chain tasks will help you out in identifying the areas where change is required. You will have to inspect each and every phase of the supply chain from procuring raw material till the delivery of the product.
Doing so, you will come across certain flaws in the supply chain processes and thereby you will know how automation in material handling system can help you out in resolving such flaws. Simply put, you will be able to gauge how AHMS can be beneficial for your supply chain dimension.
3. Employee's Feedback
One thing which you surely shouldn't miss in considering an AMHS is employee feedback. It is mandatory to take the employees' opinions who are working in the supply chain department. They are the ones who operate supply chain functions and ensure the tasks are as per standards.
Having a candid opinion of employees can lead to certain improvements in supply chain operations. They know the ins and outs of the supply chain department. They could better tell which functions need improvements. By having their feedback, you could use the AMHS in the right way.
4. Roadmap of AMHS Implementation
After scrutinizing the supply chain procedures and taking employees' feedback, you have to ask the vendor to provide the roadmap of implementing the AMHS. Without having a plan of action, there could be many blunders in implementing the AMHS.
If the vendor provides a detailed plan to execute the procedures then risks would be reduced to a great extent. Your AMHS implementation and outcome actualization will become better. By doing so, you will be fully prepared to carry out all the implementation steps smoothly.
5. Requirement of Consultancy
Before initiating the AMHS implementation procedure, you must have a consultant who could help you out in the software execution process. This could be from the vendor side or any outsider who could give you the right opinion in investing in this automated material handling system.
This consultancy could save you from many hassles. You can get rid of many issues which arise in the AMHS implementation procedure. That's how you can get the most of AMHS.
Wrapping Up
After taking a round of such aspects which are considered mandatory in implementing an AMHS, we hope that you will make the most of it. If you are looking for material handling automation then visit MWI Solutions and check out the solutions they are offering.